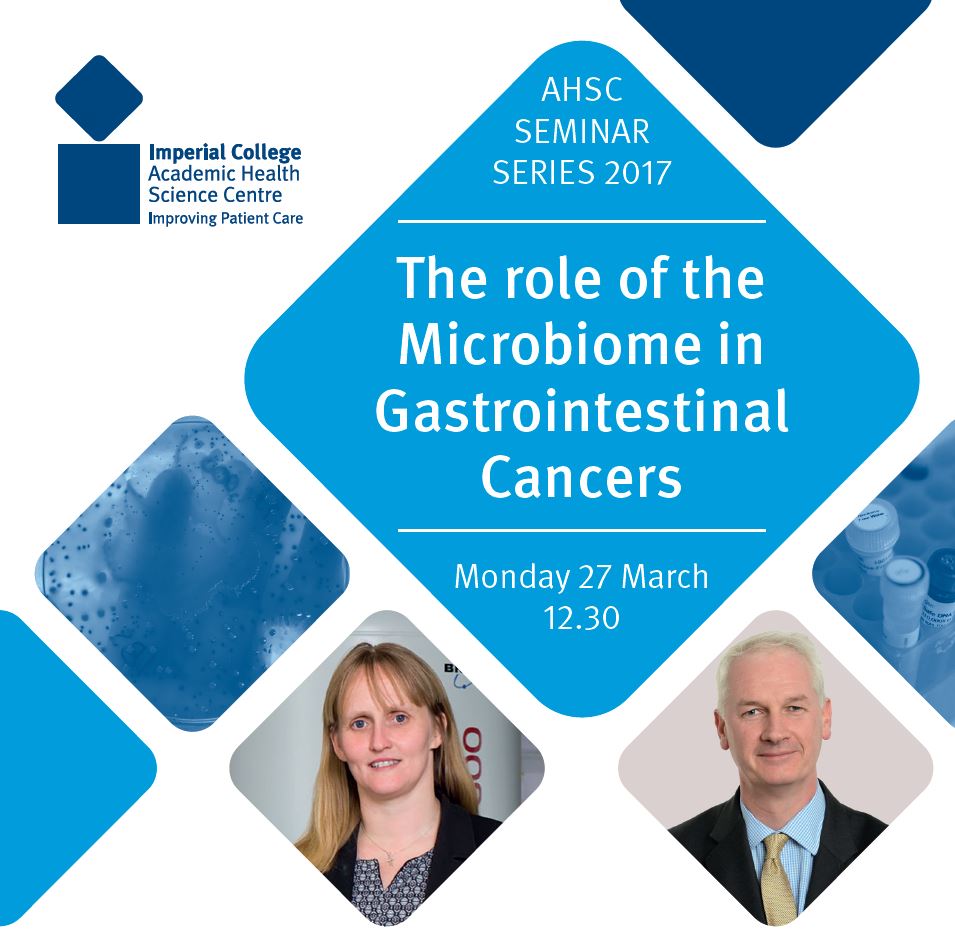 Bacteria that live inside our bodies – known as the microbiome – have become a hot topic in biomedical science over the last few years, with an increasing amount of evidence to suggest they play central roles in health and disease. In this seminar two experts will discuss the role of the microbiome in gastrointestinal cancers, which include cancers of the bowel, pancreas and liver – and the potential for further research  to lead to better treatment methods for patients.
Professor Elaine Holmes: Head of the Division of Computational and Systems Medicine at Imperial College London will talk about some of her leading research, and how continued advances in this area are helping lead to a better understanding of multiple related health conditions.
Professor Julian Teare: Head of Endoscopy & Consultant Gastroenterologist The Royal Marsden NHS Foundation Trust will talk about his extensive clinical experience treating colorectal cancers, and some of his pioneering work including helping to develop improved endoscopic techniques and other screening methods for patients.
When: 12:30pm – 1:30pm, Monday March 27, 2017
Where: Julian Bloom Lecture Theatre, Conference and Education Centre, The Royal Marsden, 203 Fulham Rd, Chelsea, London SW3 6JJ
RSVP: Register your interest for your free ticket at http://goo.gl/66vb2U or contact ahsc.news@imperial.ac.uk. Lunch will be provided following the seminar.